Founder Chairman & Former Principal
Mr. K K Padmanabha Pillai was an officer in the Indian Airforce in the Technical wing in the capacity of Junior Warrant Officer (JWO), with a professional degree in AMIE. His technical expertise in the area is the source of inspiration for starting the institution, post his decision to take a voluntary retirement from the service. He was a visionary in technical education sector and worked hard for giving vocational training to socially backward students, especially in the Malabar area of the state of Kerala.
Founder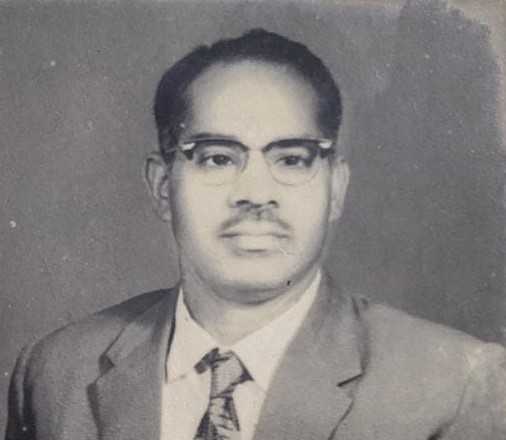 Vision
Our Vision is to become the best-in-class training & transformation center for creating skilled workforce, towards building a self-reliant Nation (Aathmanirbhar Bharath)
Mission
To identify, educate, train & transform the nation's youth, by providing required skill trainings, and to empower them to be part of national development.
Values
We vouch for EDUCATION FOR ALL - regardless of their social, economic or other demographic status.
Our Founder Chairman and Principal, Late. Mr. K K Padmanabha Pillai has inculcated the values of Honesty and Social Commitment into the lifeblood of this institution.
Governing body
The Management of the institution is done by Directors of a Private Limited Company, registered under the name – South India Premier Engineering Company Private Ltd. The interest of the owners of the company completely aligns with the Values, Vision and Mission, as stated by our Founder Chairman.
Facilities
The institute is located at a very accessible place for both rural and urban population in and around Kozhikode as well as Malappuram. It is only with 4-5 kms from the Kozhikode Rly station and Bus Stand. Students coming from nearby areas of Malappuram can also access via the Meenchanda By-pass route by alighting at the Meenchanda Bypass junction, further it is walkable distance to Premier.
The institute is well equipped with Practical Workshops, with all the machineries and inventories required for the available courses.